Get your Data Protected with exclusive our Data Shield plans ▶
What can you protect with us?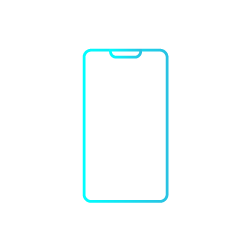 Part of the Digital
Hospital Singapore
When your device is under strain, it's our duty to make it good again.
When your stuff breaks, we are here to fix IT right!

Our sister brand Digital Hospital in Singapore has brought joy to tens of thousands of customers through device repair with 5-star reviews.

Digital Hospital is an ISO 9001:2015 quality management certified

Established since 2007
Depending upon the type of product and repair, we offer a variety of warranty options. The use of our repair service may nullify your manufacturer's warranty. If you wish to avoid this, then it is suggested you take your Device directly to the manufacturer. The Warranty is linked to a specific device as identified by its unique IMEI or serial number and to a specific Customer as identified by the records on our system. Issues like re-occurrence of the original fault and parts replaced/repaired only will be covered under this warranty. However, if any additional faults arise, they will not be covered under the terms of this warranty.
Furthermore, we provide extended warranty and accidental warranty protection for corporate used devices, in order to extend usage life of their products (First to offer such warranty in Singapore!!). For instance, we sell extended warranty to Singapore Press Holding, Zaobao Redemption Program.
Product included: Laptop, Desktop, AIO, MacBook, iMac, Smartphone, Tablet, iPhone, iPad.
We also provide extended warranty and accidental warranty to service provider for Courts, under Courts GURU branding.
Onsite collection and delivery available.
Added benefits
This program enables us to extend the warranty period from the product's purchase date and get peace of mind regarding product failure.
Enjoy hassle free device repair or replacement, including parts and labor.
Relish our committed level of service.
Prevent costly repairs that can occur after manufacturer's warranty expires.
How long is my warranty?
Smartphones
& Tablets
Screen & Component Replacements
12 Months
Battery Replacements
All Mac and PC Repairs
Computer/Laptop Repairs
12 Months
Others

Liquid Damage | Software Repair|

Logic Boards Repairs

1 Month
**Unless otherwise stated, we will provide repair or replacement services if there is a defect in the materials or workmanship of a product.**
What is covered under your device shield warranty?
Any inherent defects with the parts installed in the device will be covered
What is not covered under your device shield warranty?
Any accidental and liquid damage with the device will not be covered under device shield warranty.
What to do if you experience a fault?
In case you experience a fault device during initial purchase, it is suggested that you return your device to any of our stores nationwide & one of our specialists will be able to assist you further.