Waste Management Solution
How to shape the
Future of waste?
Find out more about the importance of waste management, solutions for sustainable waste disposal and how you can contribute to it.
Circular Economy
Today we can!
The ultimate goal of circular economy is to get rid of waste and frequent use of resources. In order to create a closed loop system, circular system operate by reusing, sharing, repairing, refurbishment, re-manufacturing and recycling. By accomplishing all these steps, we can minimize the use of resource inputs and the creation of waste, various forms of pollution and carbon emissions.
But the next immediate complication that we face is- waste management. Proliferation of urbanization has become a major global issue. To save our environment from the adverse effects of overproduction of waste, waste reduction should be at the forefront of our minds. To achieve this, what sustainable solutions should be taken for waste disposal and management?
Why is this a problem?
The solution lies in the common term that we might hear on a daily basis but don't pay much attention to- E-waste. E-waste encompasses all the electrical and electronic waste, ranging from our laptops, phones, TV sets to CD's, etc. While these items can easily meet a much more sustainable fate (refurbishing, repairing or recycling them) instead they are usually discarded.
According to recent UN reports, the world produces as much as 50 million tons of e-waste in a year and only 20% of this is formally recycled. And another report by PACE states that with the continuation of current trend the figures might reach to 120 million tons per year by 2050. Is the end of world near?
Not until we try to understand the problem clearly. E-waste contain valuable and scarce elements like silver and gold, but also trace amounts of harmful substances like cadmium and lead. If not handled carefully, this discarded e-waste can end up in landfills. This can devastate the environment further by seeping into the soil and contaminating the water which can be harmful for the living beings existing on earth. Moreover, disposal and incineration of e-waste resulted in loss of resources as well as carbon emissions that can contribute to global warming and climate change. Hence, recycling our e-waste can stop many of these environmental hazards from taking place.
What are the youth thoughts on e-Waste
Almost 93% cannot recall existing e-waste management initiatives
3% cited Starhub's Renew Program
34.1% recycled wrongly by placing e-waste in the blue bins
Based on 397 respondent aged 18 to 25.  Survey taken in Q4 2018
| | | |
| --- | --- | --- |
| Occupation | Count | Percentage |
| Student | 341 | 84.60% |
| Employed | 54 | 13.40% |
| Unemployed | 6 | 1.49% |
| Others | 2 | 0.50% |
| | | |
| --- | --- | --- |
| Gender | Count | Percentage |
| Female | 246 | 61.00% |
| Male | 151 | 37.50% |
| Prefer not to disclose | 6 | 1.50% |
Percieved "best practices" for
dealing with unwanted electonics:
What Singaporean youths actually do?
How do we provide a solution?
The most eligible solution is to recycle or trade in your device and you could receive a Discount Voucher on your New Tech buy at Challenger. If your device is not eligible for any value, we'll recycle it for free. No matter the model or condition, we can turn it into something good for you and our mother earth.




Pre-sorting of waste is necessary in order to manage the waste. Different types of waste corresponds to different management process. Therefore, separation of recyclable from non-recyclable waste can be done through sorting and subsequently energy recovery can be undertaken.
Where can you carry out your e-waste Recycling?
It is best suggested that you drop off e-waste at the recycling points mentioned by various retailers and our industry partners. Few of them are listed below. (Please note that e-waste cannot be placed inside the blue recycling bins)
StarHub's RENEW (REcycling Nation's Electronic Waste) Programme
ReCYCLE: Singtel x SingPost E-Waste Recycling Programme
City Square Mall E-Waste Recycling Programme
Project Homecoming – Ink & Toner Cartridge Recycling Programme
IKEA's Light Bulb Recycling Programme
Other Recycling Programmes
Waste Management Benefit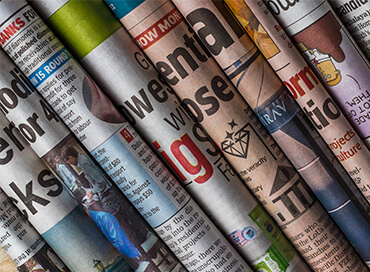 Waste management are the actions undertaken to manage waste from the point of its inception to its disposal. It encompasses all- collecting, sorting, treating, recycling and when facilitated properly it can act as a source of energy and resources for many. Therefore, it has huge potential that can be used for economic gains by public and private entities.
Employment generation can also be one of the attributes of waste management besides providing the inhabitants with better living conditions. Putting an end to harmful activities like illegal dumping and inadequate garbage collection, concrete steps can be taken towards improving the hygiene and health conditions of the natives.
The major goal of sustainable waste management is to lessen the impact on the environment which can be achieved by improving air and water quality and reducing greenhouse gas emissions. Besides this, reduction in food waste can also help by reducing the environmental cost and burden of producing more for the entire population.