October 25, 2020
Posted by:

admin

Categories:

Best Of, Phones
If you are thinking of opening a business and in your mind, the idea of opening a handphone shop has arrived but you really do not know how to achieve that then here we will let you know the best steps to open a handphone shop in Singapore. Opening a business is a tough job and has to be done with a strategy without which it may fail and all your investments may sink. If you do not want to end up in a situation like that, let's start with the 10 best pieces of advice to achieve this goal.
1. If you're a beginner and you are starting with a small mobile shop then you must know that even a small mobile store staffed by one or two persons does a decent sale in a year and in any case if there are plans to establish larger mobile stores in places like malls or even to sell online through e-commerce portals like Flipkart, Snapdeal or Amazon it's best to incorporate a company.
2. A beginner must make a list of mobile accessories that are sold around in the surroundings as you can not only rely on selling mobile phones. You may also sell related products and accessories for instance a handset, cables, charger, and memory cards hence covering other sets of customers as well. This will prove to be an additional income and provide customers with everything they need under one roof.
3. A beginner should be careful about his customer segment and should get an idea from what he observes and finds out which price range is being sold more in your Store. It is a very important business strategy as sales vary greatly based on the economic condition of your area and the customers.
4. Every customer that enters your shop will not be a technical expert but as you are a mobile handset seller you need to have a sound knowledge about all the brands and handsets that you are going to sell. People take a keen interest in buying products from experts who can elaborate on all the features and pros and cons of the product they are going to buy. Apart from having the knowledge of the product you need to also be able to make a healthy comparison in order to provide the customer with wise advice when choosing between different products.
5. One of the prime aspects that need to be kept in mind when considering opening a handphone shop in Singapore is to look at the area with a lesser competition in order to open your shop where there is a reasonable demand for mobile phones and its related accessories. Another aspect that needs to be kept in mind is to be aware of the latest trends and ruling prices of the market.
6. The space that your shop requires should be at least around 10 x 15 square feet or about 150 square feet. Also, you need to be aware of the fact that your store must be selectively equipped with display cases, lighting, cameras, and air conditioning in order to provide your customers with maximum comfort. The overall appeal of the shop should be quite decent in which you can include a long counter whose left and the top portion is made of glass which will prove beneficial in order to display your products in front of your customers.
7. Your store must also have the facility for the customers in order to get paid by cash or by credit cards and debit cards.
8. You are expected to have a maximum of local clients as your customers hence advertising through billboards, flyers, and page ads can be a good option.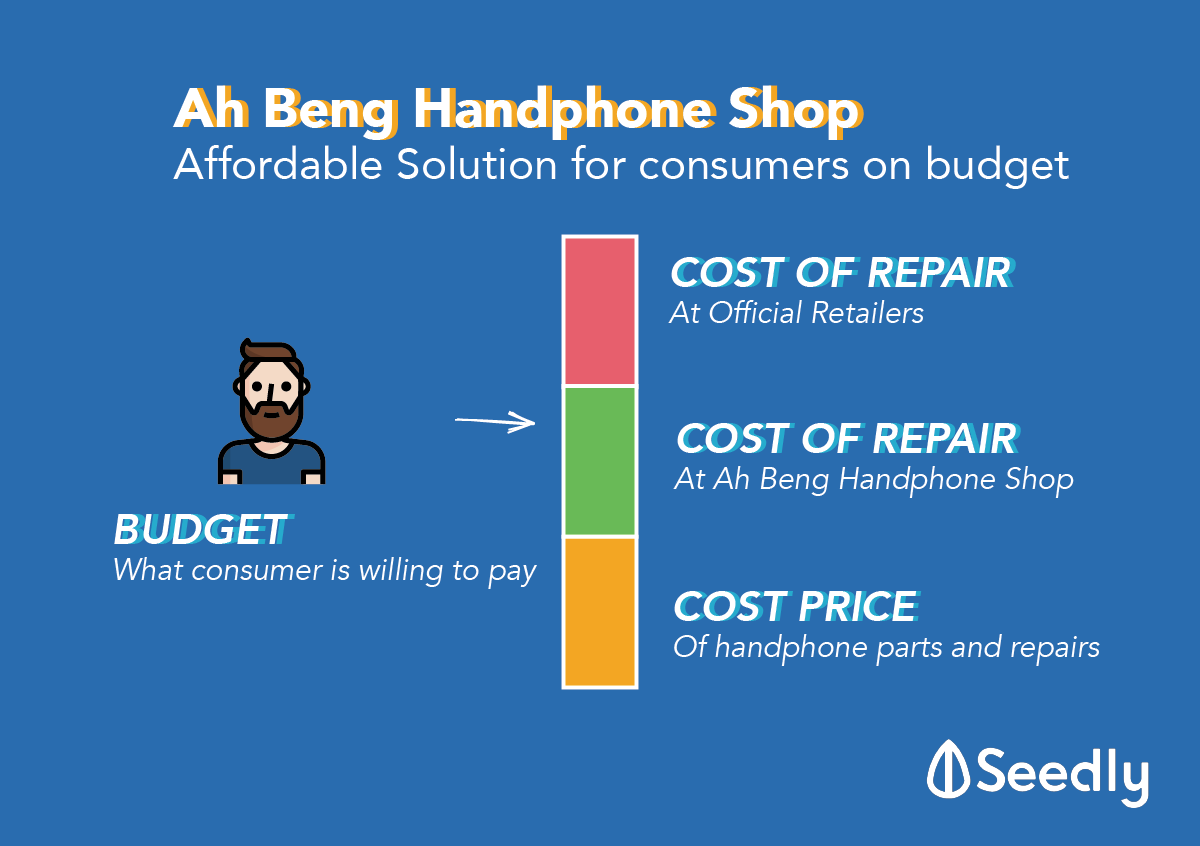 9. Someone who is planning to open a handphone shop in Singapore must also be aware of the fact that the mobile phone business is quite capital heavy hence you just need to invest in a fast-moving product in order to be on the safer side. You may invest in varieties like headphones, screen guards, earphones, and much more
10. Discounts are every customer's favorite thing hence by providing discounts on basic products like earphones, screen guards, and mobile covers, you will be able to recover the profit margin.

Opening a business is a great responsibility and that too opening a handphone shop in Singapore can be a big deal but if done strategically, can prove to be a great business option.