October 9, 2022
Posted by:

admin

Categories:

E-Waste, Featured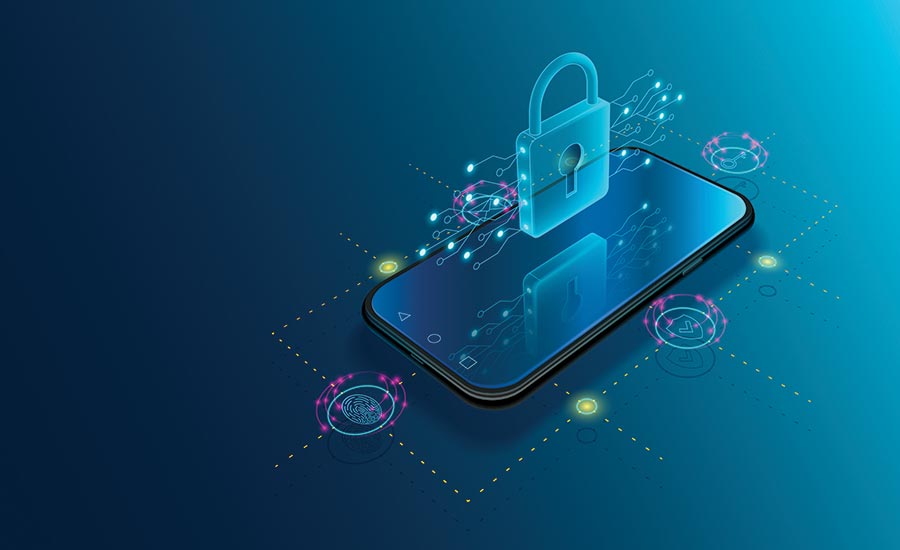 In the recent strategic plans, it has been found that about 67% of the organizations are planning to extend their work from home until the next notice. There is another idea that is being considered in these organizations is that they look forward to staying remote indefinitely.  Therefore, in this blog – ITAD Solutions: 5 Helpful Hints for the Future of Mobile Data Security we have collected all the information in order to create awareness regarding this topic. 
Now the question arises, what does this mean for the future of your mobile data security and its asset disposal which is also called ITAD. As the leader of your organization, you must be wondering about what can be the secure method to dispose of the sensitive data when you are sitting at the worker's home? Which is the organization that can help you to facilitate the process in a secure and proper method? If this is something that sounds similar then probably it's time to update your ITAD solutions plan. 
As we already told you that in this article we are going to provide you the five helpful I tat solutions for your remote company and provide you all the promising future for your mobile security then following are the points which are going to prove helpful in this venture of mobile security. 
Make a Security Plan:
The first thing that we want to tell you regarding making a security plan and that you need to create mobile data security and anti-theft plan for the organization as this is considered one of the best preventive measures one can take in order to ensure the business information stay safe. The first thing that you must do is set up a specific company policy in order to ensure proper electronic disposal. 
How to Design Mobile Data Security Plan?
Another thing that you must keep in mind is that each and every employee of your organization is aware of these policies. most of the companies are working from home and such policies can be administered successfully through:- 
Virtual training sessions

Blast emails

One-on-one video calls

The Next thing Is to strictly enforce the policies as this is something that is definitely good and also should be taken seriously within your industry or organization as you do not want your information to believe it out due to any invited or inadequately informed employee. Every employee should be held accountable for the proper execution of the policies while they are part of the organization. 
Make a List of Remote Electronics:
The world is continuously transitioning into the remote work environment and the electronics that are used were usually at the office space but now they are at the home of the employees which have been scattered all around the world. Organizations that are working from home should always be prepared for the electronics that have reached the end of their life and are ready to be scrapped. 
Therefore it is always recommended that organizations must prepare a formal list of the remote electronics that are being used for the employees and this list should have the following information regarding the said device:-

Make and model

Serial number

First/last name of the employee

Fix Electronics Whenever Possible: the device cannot be considered broken as long as it can be fixed. In Some cases, people think that the electronic is broken whereas in reality there is plenty of life left in the device. In such a situation a contract remote IT specialist can help you and get you and your device in a better position as in that case you will need to order a new path or install software which will fix the device and after which their device will work just like a new one.

Check Out State Laws: the ITAD Laws differ in every state and if you require the best mobile remote security then you need to research the E-waste laws that are there in your state where you are located with your electronic device.

Discover ITAD Solutions with GLE Scrap: GLE or Great Lakes Electronics Corporation is basically an electronic recycler that services in the US market and beyond. They offer ITAD  solutions for electronic devices whether they are big or small.
We hope that the information provided in – ITAD Solutions: 5 Helpful Hints for the Future of Mobile Data Security comes in handy for our readers. 
Also Read: https://pcdreams.com.sg/10-signs-you-need-electronics-recycling-in-bugis/