April 3, 2023
Posted by:

admin

Category:

Tips and Trick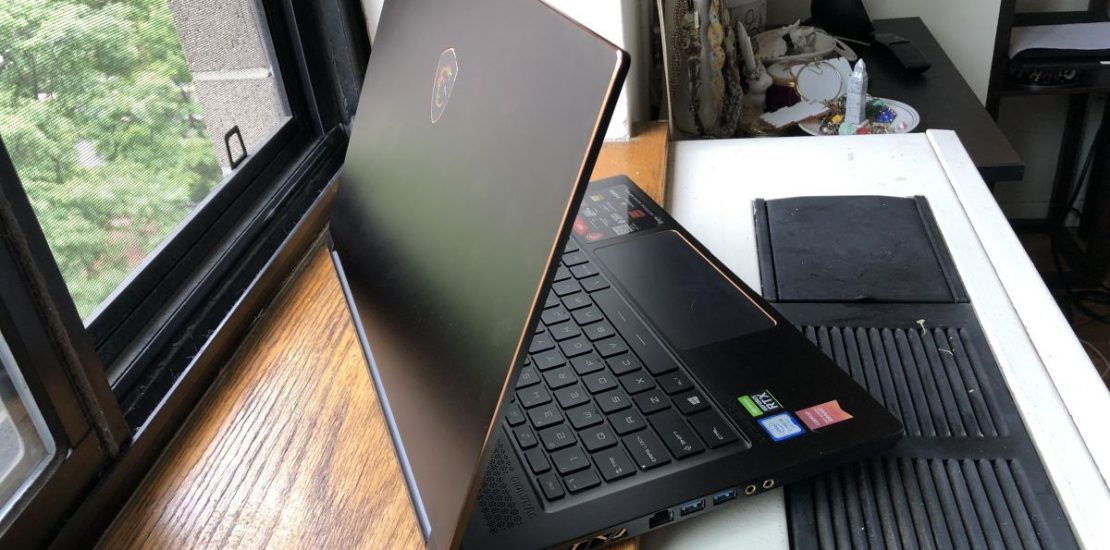 Every gamer needs a laptop or computer that is specially designed for gaming purposes. If you too are looking for the same but don't have enough funds, consider buying a second-hand gaming laptop. 
It's tough to handle two different laptops at the same time. Gaming laptops are specially optimized for gaming with heavy graphics and an outstanding CPU and memory usage. It's easy to manage your basic computing needs with this.
Second-hand gaming laptops for non-gamers
Even if you do not play any game still you can look for a used gaming laptop. Due to their specifications, their performance will be far much better than normal laptops. Also, if you buy a used gaming laptop, it will be cost-effective.
Gaming laptops for everyday use
Until you are using any heavy software, a gaming laptop is good for you. You can use them for schools, offices, personal use and can easily create PowerPoint presentations, MS Word documents, browse the internet, do research work, and use the light software. Almost all gaming laptops come with advanced specs, hence they can be used as a normal laptop. But think, can you use a normal laptop for gaming? Well, it depends on how heavy the game is.
Gaming laptops are designed and manufactured to meet the advanced gaming needs. Their specifications include high-speed CPU, upgraded RAMs, better graphics, high-quality speakers, and many other upgradable parts. Also, these are more durable. Gaming laptops have an operating system the same as normal laptops. If you are not a gamer but love high-end graphics, smooth performance, and speed, you should consider this one. You can create better graphics on a gaming laptop.
Though on some laptops there might be a hard keyboard as per the demand of the gamers, which some normal laptop users may not like.
Things to look in second-hand gaming laptops?
Check the laptop body and screen
Check the laptop body to make sure there are not any cracks or signs that may impact on your work or laptop's performance. Don't miss out on checking the screws, loose hinges, etc. Also, the screen must be in good working condition without any flickering, discoloration, bad pixels, or brightness issues. You can check that by playing a video. The viewing angles must be wide enough. Before locking the deal, compare with laptops of other brands or models.
Keyboards and trackpad
Be sure that the keyboard and trackpad are working properly as they are the most used part of the laptops. Check if all the keys are okay and not broken. Also, ensure that the keyboard is not too hard for you. 
While checking the trackpad, you can use gestures like a two-finger scroll, three-finger swipe, pinch-to-zoom, etc. to test. If there are mouse keys, press them to check and ensure that they're easy to press.
Ports and CD/DVD drive
Check if the USB ports, SD card slot, ethernet ports, HDMI, headphone jack, CD/DVD drive, and any other available input are working. Many of these inputs are connected to the motherboard, directly. Some major faults in input ports may lead to replacing the whole motherboard which is costly.
Battery health
Though you are buying a second-hand laptop, so don't compromise on battery. You might not get enough time to perform a thorough check but you can get a rough idea by going into power management settings about how long the battery lasts.
Webcam, Speakers, and Softwares
Most of the laptops come with mediocre webcams but it's good to have one than no webcam at all. In the case of speakers, not all users use the speakers. Still, you can check the audio quality.
Software is very important. Ensure that the preloaded operating system is genuine. Also, check the licenses of the software included with the laptop and the product key is available for you or not.
Price
Before locking the deal, compare the quoted price with its brand new or refurbished model. If you wish to make any upgrades, do research about the prices so that you can decide whether buying a used laptop is worth the price or better buying a new or refurbished.
Second-hand gaming laptops can be good and useful for performing other tasks too so you can consider buying one after checking the above conditions.
Laptop Factory Outlet is an authorized dealer of new, refurbished, and used laptops or Pcs. If you need one let us know by simply calling us or dropping a message on Whatsapp. If you need a consultation, it's free of cost.